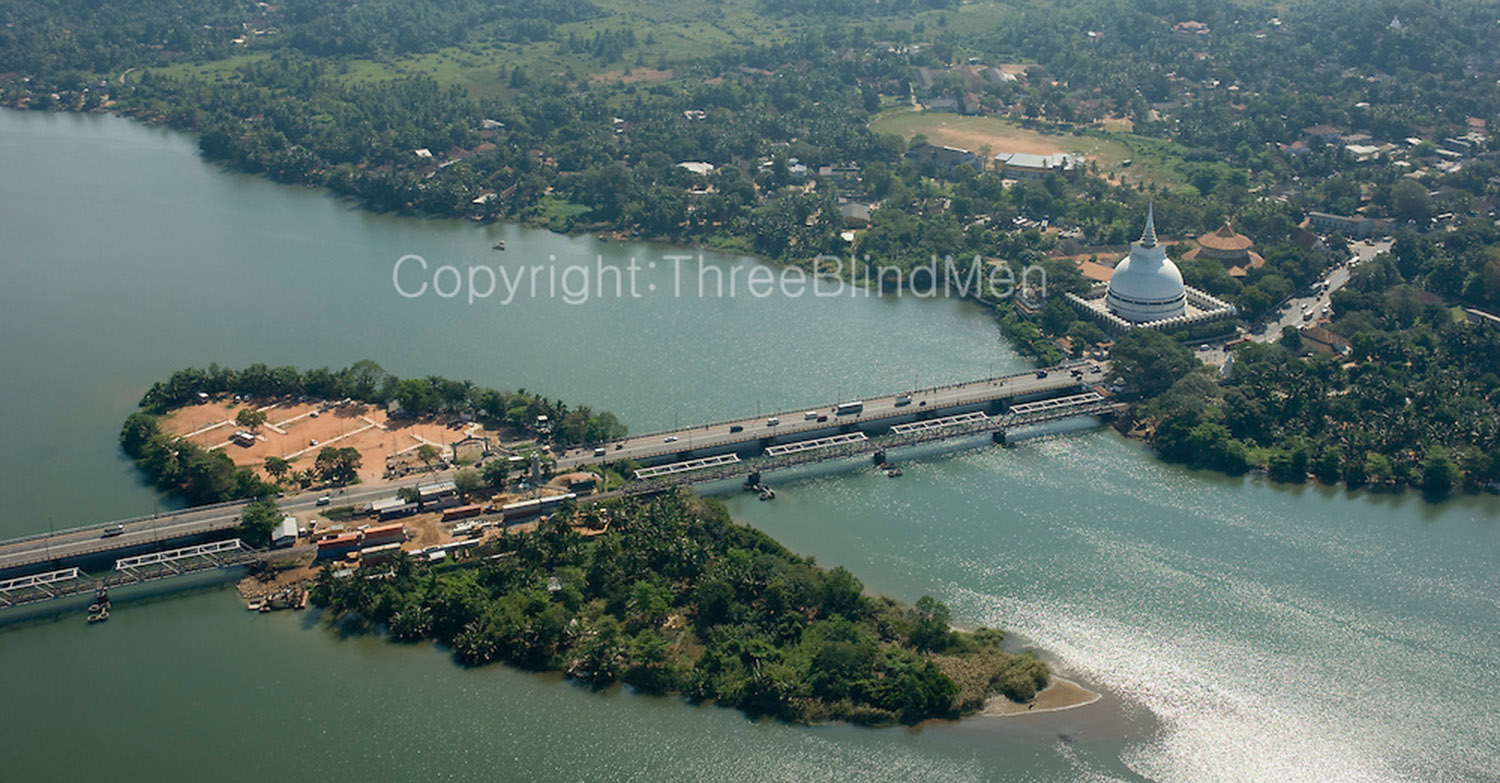 If you have traveled to the south of the Island, chances are that you went across the Kalutara Bridge and past the picturesque Kalutara Temple. If you did notice, the bridge is built in two sections, using the island in the middle of the river to shorten the span. This story is about this little Island. 
Known as 'Diyambetalawatte' or 'Gangawatte', the Island was granted to Pedro de Fonseka by the Dutch Government. Decades later, the British administration acquired part of this land to build a bridge and his son Bastian de Fonseka was compensated for the loss incurred, through a release by the government dated 20th June 1811. Documents relating to this were in the possession of Mr. S. R. de Fonseka, and is listed in the D'andrado Manuscripts and was authenticated by the government archivist. ( C.Q.P. No. 11339 of 1.7.1901 ).
The  British engineers designed a beautiful steel bridge over the 'Kalu Ganga' in two sections, using the island in the middle of the river to shorten the span. From available evidence, this bridge may have been built at the turn of the century. The modern four lane bridge that spans the river now is a fairly recent addition, built close to one hundred years later around 1997. The earliest bridge carried both the road and rail traffic. With heavier and more modern engines and rolling stock coming into use, they also built a railway bridge parallel to the old bridge and it was given entirely to the road traffic. This new railway bridge was completed around 1910. When these bridges were built by the British, they acquired part of the island, and other land belonging to the de Fonseka families to build the bridges as well as to build the access roads to it. Before the bridge was built, a ferry was in operation, a little further up river. The road to the ferry is still known as the 'Old Ferry Road', and many of the de Fonseka properties faced this road.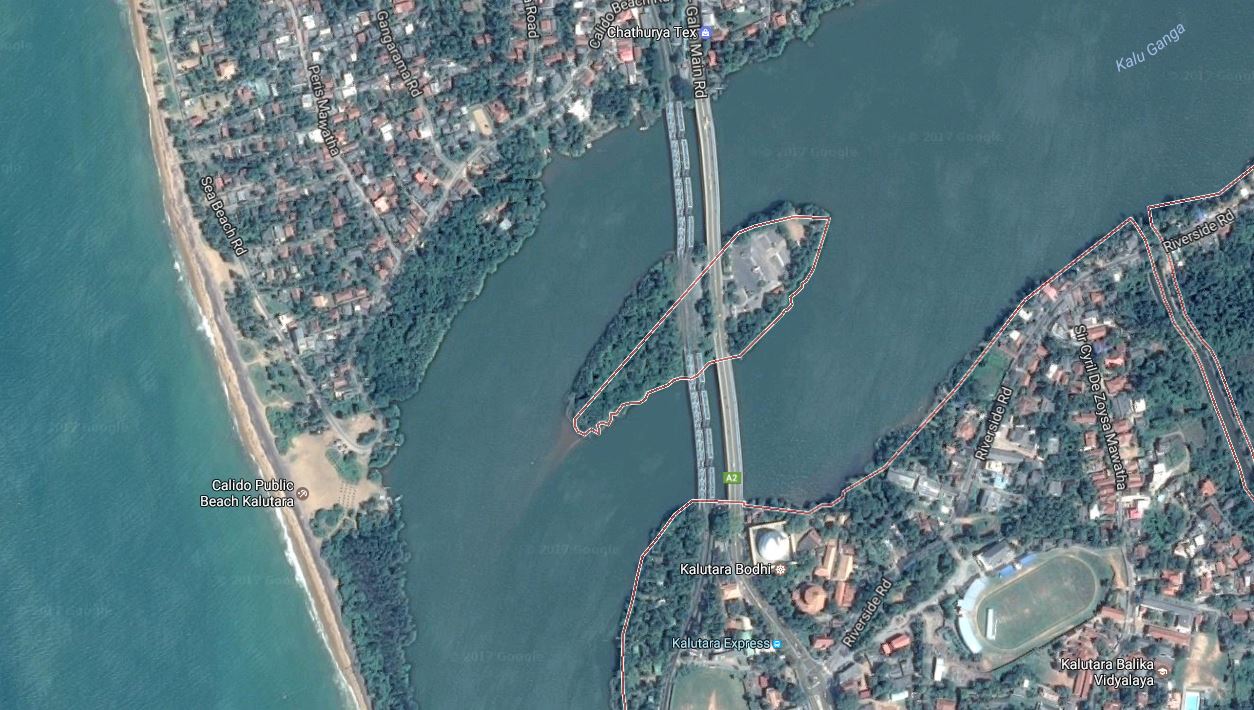 The access road to the new bridge also cut across lands belonging to James Fretz de Fonseka (James Place) and Henry de Fonseka (Telford Lodge), effectively dividing these properties into two.
Presently the remaining portion of the land to the east of the bridge is used as a vehicle park, for the large number of visitors that throng the Kalutara Temple.
 Photographs of the Old Kalutara Bridge – H. W Cave
Reference:
        Description of the Isle of Ceylon – Baldaeus.
         'Illustrations and Views of Dutch Ceylon' – Dr. R. K. de Silva and W. G. M. Beumer.
         'Ceylon Government Railway' – Henry W. Cave