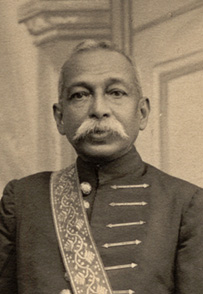 Henry Fredrick de Fonseka (d 11/12/1961) md Alice D'Issabella Fernando.
Henrietta de Fonseka md S. R. de Fonseka Jnr.
( For  Wedding Photographs, see the S. R. de Fonseka Family Page )

Lorna de Fonseka md Kenneth De Silva.

Errol de Fonseka md Manel Davulagaha.

Clarice de Fonseka md Stanislaus P. Ranasinghe on 26/01/1931.

Nimal Ranasinghe md Gerrard Wickremasuriya.

Sunil Wickremasuriya.

Srini Wickremasuriya.

Indrani Wickremasuriya.

Nirmali Wickremasuriya.

Lakmani Wickremasuriya.

Thilak Wickremasuriya.

Manik Wickremasuriya.

Rupa Ranasinghe md Trevor de Fonseka.

(see James Fretz family tree for details.)

Surani Ranasinghe md Peter Fernando.

Suren Fernando.

Aruna Fernando. 

Priyan Fernando.

Clotilda de Fonseka md Domingo Hewage Henry Warnakulasuriya (Henry Domingo).

Manel Domingo md James Rajanayagam.

Kumar Rajanayagam.

Dushy Rajanayagam.

Sonali Rajanayagam.

Leonard (Lennie) Domingo md Rosy Perera.

Swendrini Domingo Warnakulasuriya.

Manoshan Domingo Warnakulasuriya.

Sanjeewa Domingo Warnakulasuriya.

Nisal Domingo Warnakulasuriya.

Srima Domingo md Manilal Abeywardena.

Mandana Abeywardena.

Senarath Abeywardena.

Harish Abeywardena.

Elene de Fonseka md John Fernando.

Mervyn Fernando md Esme fernando.

Mahesh Fernando.

Eranjan Fernando.

Lucian Fernando (died aged 24).

Douglas Fernando.

Christobel Marium Priscilla de Fonseka (b May 1905)  md

 

Wilmot Roland Sebastian De Silva.

Chryshantha Silva md Yvonne Simmonds.

 


( Lived at 135 Mahawatte Road opp. Dr. Patrick de Fonseka's house.)
PHOTOGRAPHS: All above photographs courtesy of Nimal Ranasinghe.
Group photograph taken at the wedding of Clarice de Fonseka and Stanislaus Ranasinghe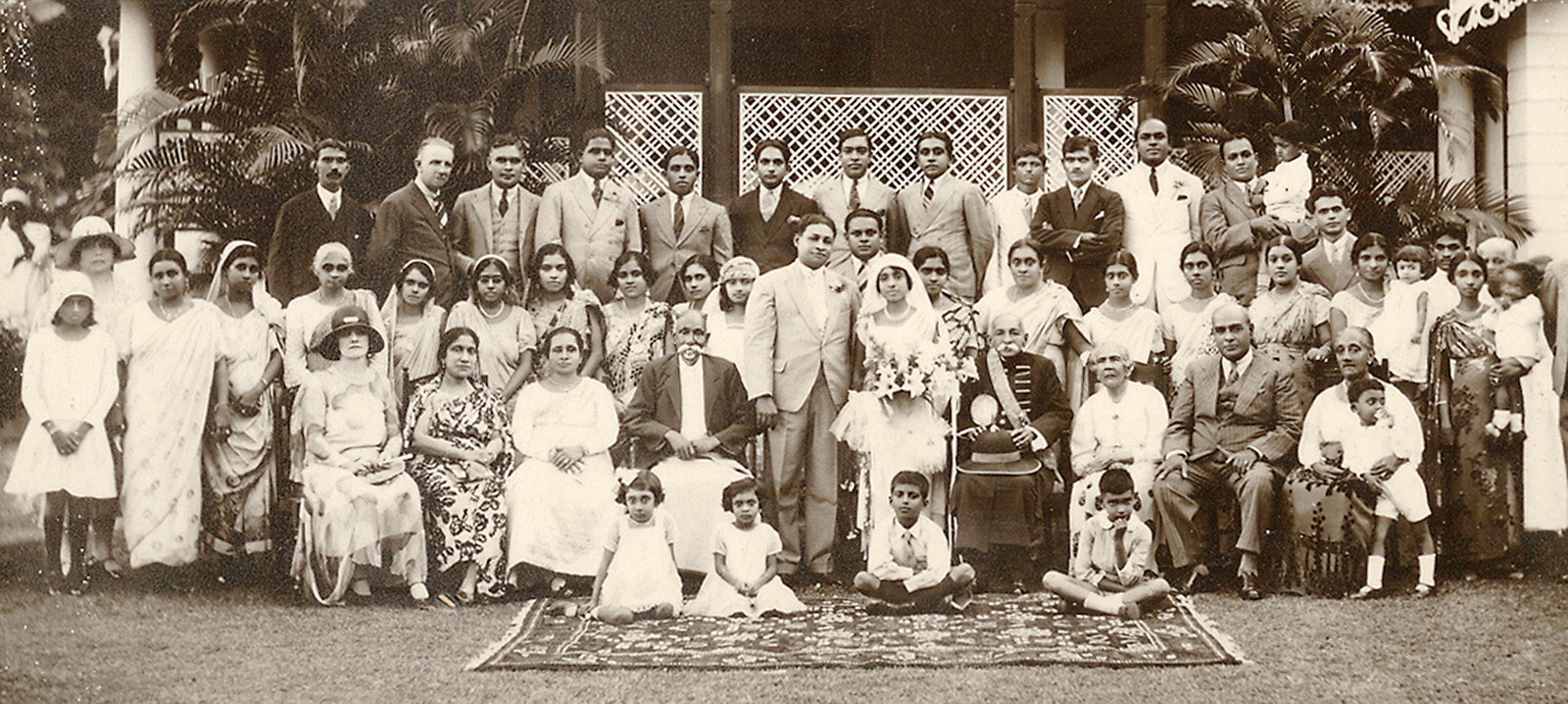 Seated on ground L-R: Cynthia and Roweena (E.C. Jnr.), Unknown, Errol (S.R. Jnr.). Seated 1st Row L-R : Unknown, Evangeline (Mrs. EC), Parents of the Groom, Stanislaus Ranasinghe (Groom), Clarice (Bride), Henry Fredrick (Mudaliyar), Appolonia Fernando (Mother of Evangeline), E. C. (Snr.), Alice (holding Mervyn Fernando, son of Elene) Standing 2nd Row L-R: 5th from left possibly Emmie, a sister of Henry Fredrick, 10th from left is Bertha, wife of E. C. Jnr., 11th behind groom is Lorna (Bridesmaid), Same Row R-L: John Fernando and Elaine (with Lucian), face behind is of Louise, a sister of Henry Fredrick, Clotilda (with Manel), behind is husband Henry Weeresekera, and next is Christobel. Standing Last Row L-R: 3rd S.R. de Fonseka (Jnr.), 5th Roland de Silva, Condrad Perera (Erica's Husband), E.C. de Fonseka (Jnr.). The house seen in the background was Mudaliyar Fredrick's 'Wallauwa'. This property was situated at 116/1 Horton Place, behind the present Libyan Embassy and was demolished in 2002. Photograph by Fredde Wynne.
---
The name in bold denotes the name generally used. A nickname if any, is given within brackets (in italics) . If a portion of a name is underlined, you can click on it, to go directly to that persons family/Personal page which will contain more details. The camera icon indicates the inclusion of any photographs.