And of all the different people, peopling this earth, each and everyone, has his or her own unique worth.'
Kelly Curiel
---
A kaleidoscope of people called 'de Fonseka', their often colliding characters, the ones who made it, the ones who did not, their successes, their failures, their triumphs and their agonies…..these are their stories, collated and written down before their disappear from the world forever.
This page contains stories of interest, personal communications, family lore, anecdotes and memories of people and events, stories  that has come down over the generations or has lain buried in memories or publications. Some stories have been gathered from personal interviews. While most of the stories are verified with supporting documentation, some are based purely on personal communications.
In this page we also remember and pay tribute to people who have bought glory and honor to the family name. They have excelled in their chosen fields and have contributed immensely to the society which they lived in. Some of the appreciations and tributes of family members that have appeared in newspapers and journals have been reproduced.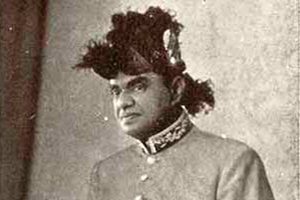 Top amongst our list is the illustrious Joseph Peter De Fonseka (1897 – 1948), eminent author, lay OMI and a Papal Chamberlain. J P was a literary giant and a legend among the writers of his day counting amongst his close associates legends such as G. K. Chesterton, E.V. Lucas, Hilaire Belloc, and Robert Lynd. His work
Read More »