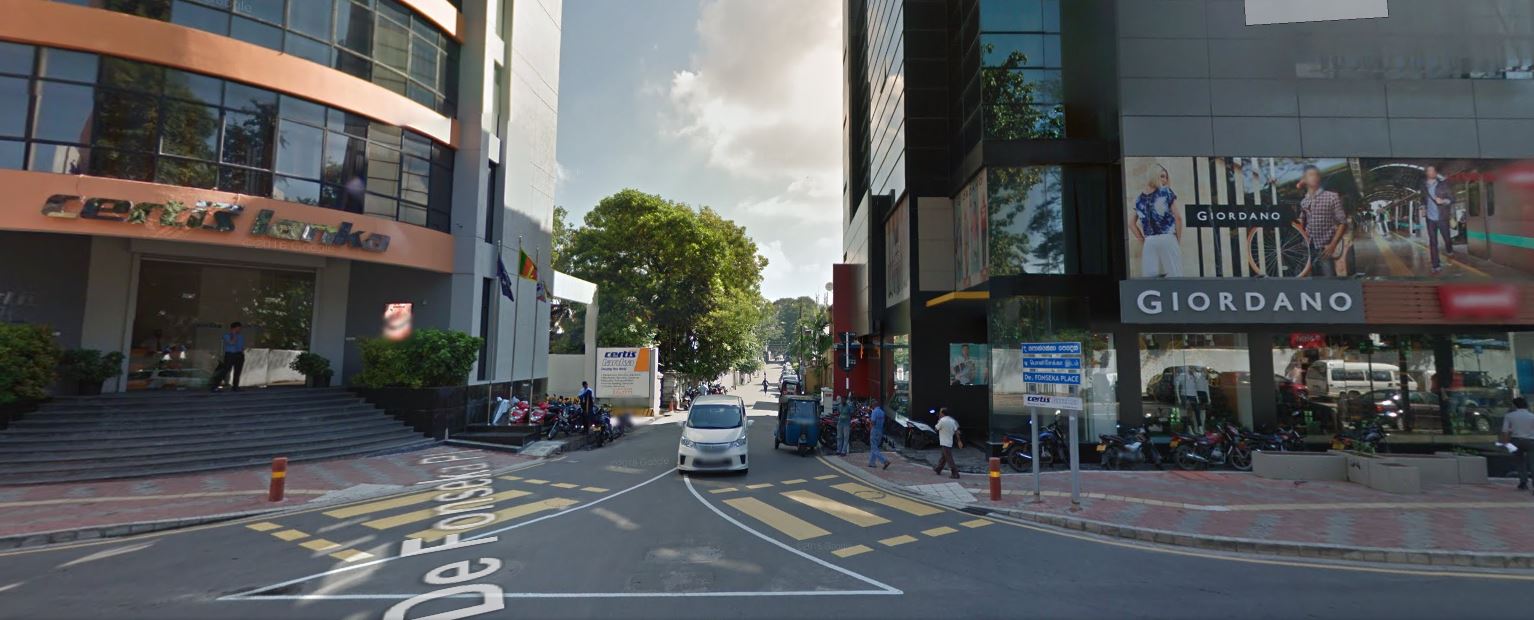 De Fonseka Road, which connects Dickman's Road and Vajira Road in the prestige residential area of Havelock Town in Colombo, was named after Mudaliyar Simon Richard De Fonseka.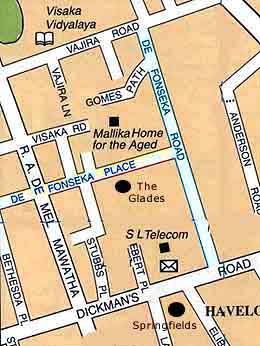 The lane which branches off from this road, and now connects up with the Duplication Road near the popular shopping mall 'House of Fashion' is also named De Fonseka Place and to date his descendants own properties and live down this road. The property known as 'The Glades'  where his son S. R. Junior lived existed in its original form till around 2003, where it was sold and demolished. This house was occupied by his son, Errol De Fonseka. The properties that passed on to his daughter Lorna exists todate under the Lorna de Fonseka Trust. Lionel de Fonseka, author of the Karava Flag and many books, lived down this road as well. Most of the other properties have been demolished and rebuilt or sold altogether.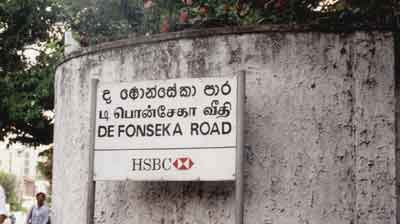 Mudaliyar S. R. owned properties from Dickman's Road, up to somewhere close to the present Vajira Road. Until the Duplication Road was built in the 70's ( A parallel road to ease the congestion on the Galle road), this was the only cross road linking Dickman's Road and Vajira Roads.  He also owned property near the present Melbourne Avenue that extended from the Galle Road to the beach. St. Kevin's bungalow  down Boyd Place  which appear in the book '20th Century Impressions' (see the Reference Section) and the adjoining 'Earlecliff' property also belonged to him. St Kevins, bungalow  was sold in the 70's due to restrictions placed on property ownership, but 'Earlcliff' still remains with the family.
The original home of Mudaliyar S. R. De Fonseka was known as 'Springfield'. This was located on the Dickman's road opposite the post office building and spanned Layards Road and Elibank Road. This property has been partitioned and sold, and three modern buildings have come up in its place.