In his autobiography ,"Of Sri Lanka I Sing", Devar Surya Sena recalls his connections to the De Fonseka families of Kalutara.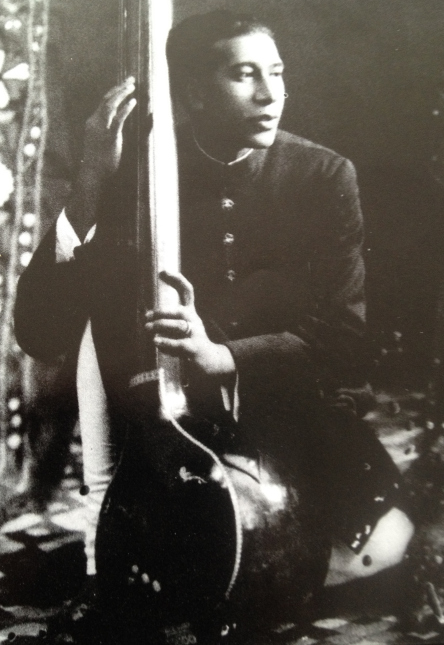 Devar Surya Sena was born Herbert Charles Jacob Pieris, the son of Sir James Pieris, member of the then Legislative Assembly. His mother was one of the12 children from the family of Jacob de Mel. In his autobiography 'Of Sri Lanka I Sing", he recounts his connection to the de Fonseka families of Kalutara.
The story begins in the early 1920's, while Surya Sena was in Cambridge for his higher studies. His parents visits England, and are concerned about his single status and romantic attachment to an English girl Barbara Davis. They later on meet up with an old lawyer friend, who introduces Dr. Charles de Silva and his three lovely daughters to the family. Decades earlier (around 1901) the Pieris's and De Silva's have lived within a stone's-throw of each other,  near the ramparts in Galle. Introductions are made and things start to happen, and on a bright summer day in July 1923, Surva Sena proposes to Winifred, the eldest daughter, in the beautiful surroundings of the Kew Gardens.
"Few people in Ceylon expected this engagement. The De Silva family has been away from home for so long. There was great rejoicing in the families. Winifred's mother was one of the blue-blooded de Fonseka's of Kalutara. So the de Fonseka's and the de Mel's compared notes about the relative merits of Herbert and Winifred."
Their marriage on the 25th of September, 1923, was a social affair – the first Ceylon society wedding in London.
Years later on his return to Ceylon, Herbert Pieris took on the name that we are familiar with – Devar Surva Sena. With this, his wife Winifred too changed her name to Nelun Devi. In this autobiography of his, Surva Sena dedicates the last chapter to his beloved wife 'Nelun Devi', who had died of cancer a few years before the publication of the book.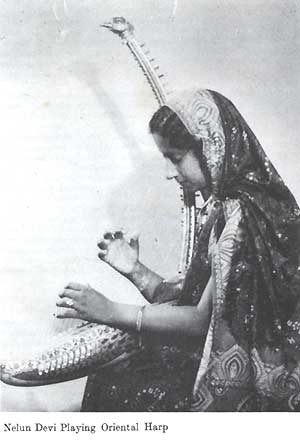 "Who was Nelun Devi ? Baptised Julia Pauline Winifred de Silva, she was the eldest daughter of Dr. Charles de Silva, a well-known physician of Galle, stern disciplinarian of his children and owner of stylish stepping horses whom he drove in a two-wheeler gig. Her mother, one of the aristocratic de Fonsekas of Kalutara was renowned for her beauty. Top English Civil Servants would vie for a dance with her.
When Nelun was quite young, her mother developed puerperal fever (See Note). Her father took separation proceedings. So Nelun and her two sisters and four brothers were deprived of a mothers love.
Nelun and her two sisters were sent to a convent school in Belgium 'Instruction des Suvers de Notre Dame'. On the outbreak of war they crossed over to England to join their brothers, who had been at school in London. The Doctor set up house in Clapham, London where Surya Sena met her in 1923.

Nelun excelled in the Piano, having passed several exams in Belgium. Continuing in London, she gained the A.R.C.M (Associate of the Royal Collage of Music) teachers degree for piano, and accompanied the virtuoso singer Surya Sena on many occasions.
From : "Of Sri Lanka I Sing" – The life and times of Devar Surya Sena,  Ceylon Times, 1978.
---
Puerperal Fever: Puerperal means "childbearing." Puerperal fever, also called childbed fever, is caused by bacterial infection during the process of birth. The disease used to be a common and dreaded consequence of motherhood. It was once among the leading causes of death in women. Modern antiseptic measures have made puerperal fever uncommon, and antibiotics have reduced its dangers. It is possible that complications arising out of this may have made her bedridden or disabled.