In his book 'Running in the Family', Booker Prize winning author Michael Ondaatje writes about the evergreen E. C. de Fonseka Jnr.
 

'I think all of our lives have been terribly shaped by what went on before us.'


Running in the Family, Michael Ondaatje 1983

.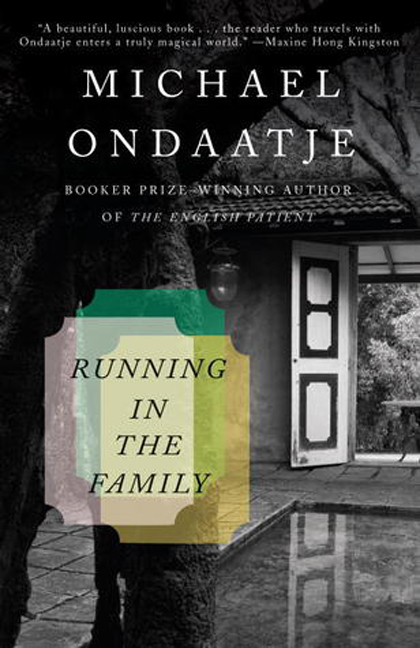 In his book 'Running in the Family', Sri Lankan born author and poet Michael Ondaatje, (now settled in Canada) goes back on a poet's journey to his motherland and to his extraordinary family. The visits made around 1978 and 1980 helped Ondaatje recreate the carefree eras of the 50's and the 60's. This book is an outstandingly evocative, semi-autobiographical account of his journey back to his homeland, and his people. Michael Ondaatje was the Booker Prize winning author of the book 'The English Patient', later made popular by the Oscar winning film of the same name.
One chapter describes the great days spent at the 'races', a high point in the social calendar of that time. Racing concerned everyone. The culmination of the season was the Governor's Cup stakes. Even during the war, the August races were never postponed. The chapter 'The Babylon Stakes' contains this  particularly interesting story about Edmond Clarence de Fonseka.
'The most dangerous track profession was starter of the race, and one of the few who survived was Clarence de Fonseka (E. C. Junior), who was famous for knowing every horse in the country by sight. As starter, he positioned himself at the far end of the track. And to forestall threats of death from the crowd in the 'Ghandi Enclosure' (enclosure in the middle of the track, where the poorest stood), Clarence kept his fastest horse near him at all times. If a popular horse lost, the mob would race across the field to the starting post to tear him apart. Clarence would then leap onto his horse and gallop down the track in solitary splendor.'