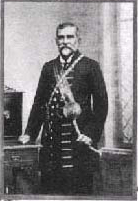 Simon Richard de Fonseka (Mudaliyar Salpiti Korale and Mudaliyar of the Governor's Gate) married in 1883, ( Louisa, daughter of Juan de Silva Jayasingha (d1902).
Born 1854, and entered government service in 1873. In 1886 he was appointed chief clerk of the Provincial and District Road Committees, Western Province. He married in 1883, Louisa the eldest daughter of Juan de Silva Jayasingha, and had six children. Invested rank of Mudaliyar by Sir Arthur Havelock, Mudaliyar of Salpiti Korale 10th September 1907, and Mudaliyar of the Governor's Gate, 22nd June 1911.
Mudaliyar S. R. De Fonseka was a prominent figure at his time and campaigned for the Karava. He was also one de Fonseka who achieved political stature, and was involved in the many campaigns to the then Legislative Council. He undertook the primary research on the D'andrado Documents, which led to the development of the family genealogy chart. This pioneering research leads the family to a documented history going back to 1658.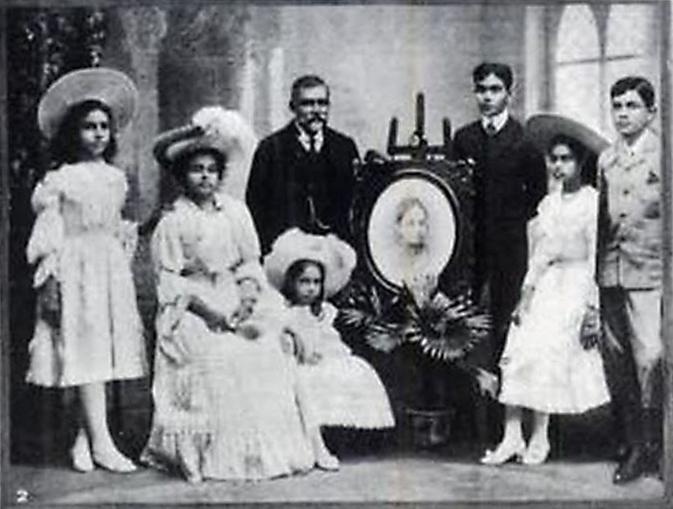 Family Tree of Mudaliyar S. R De Fonseka :
---
PHOTOGRAPHS:
Wedding of S. R. De Fonseka Junior, around 1916, taken at 'Arcadia', Colombo. All below Photographs courtesy of Kamini de Soyza.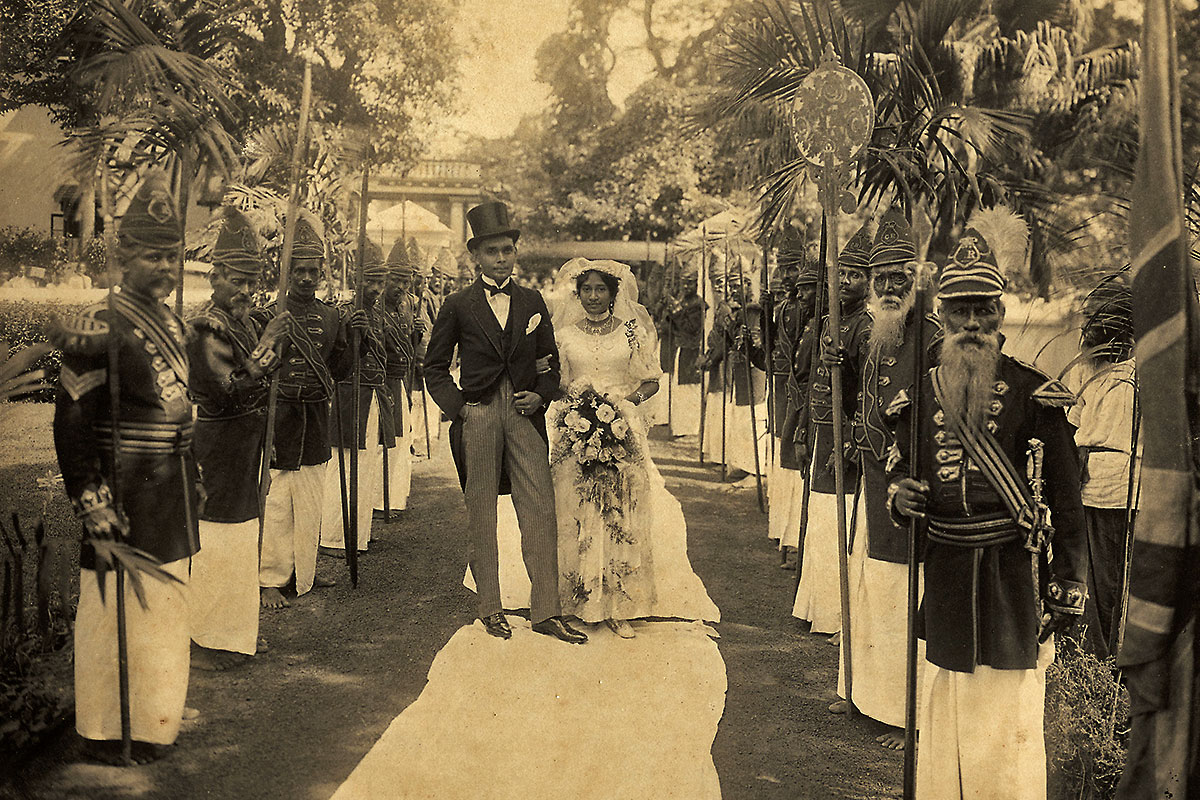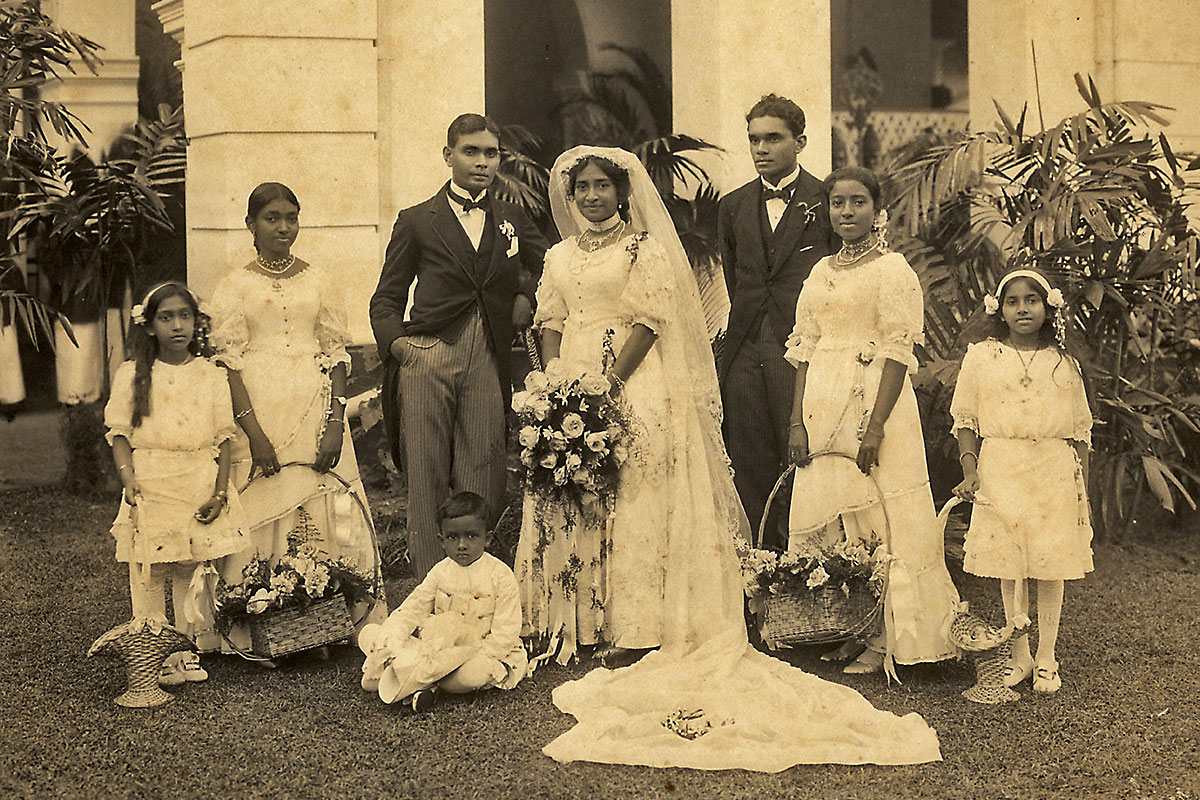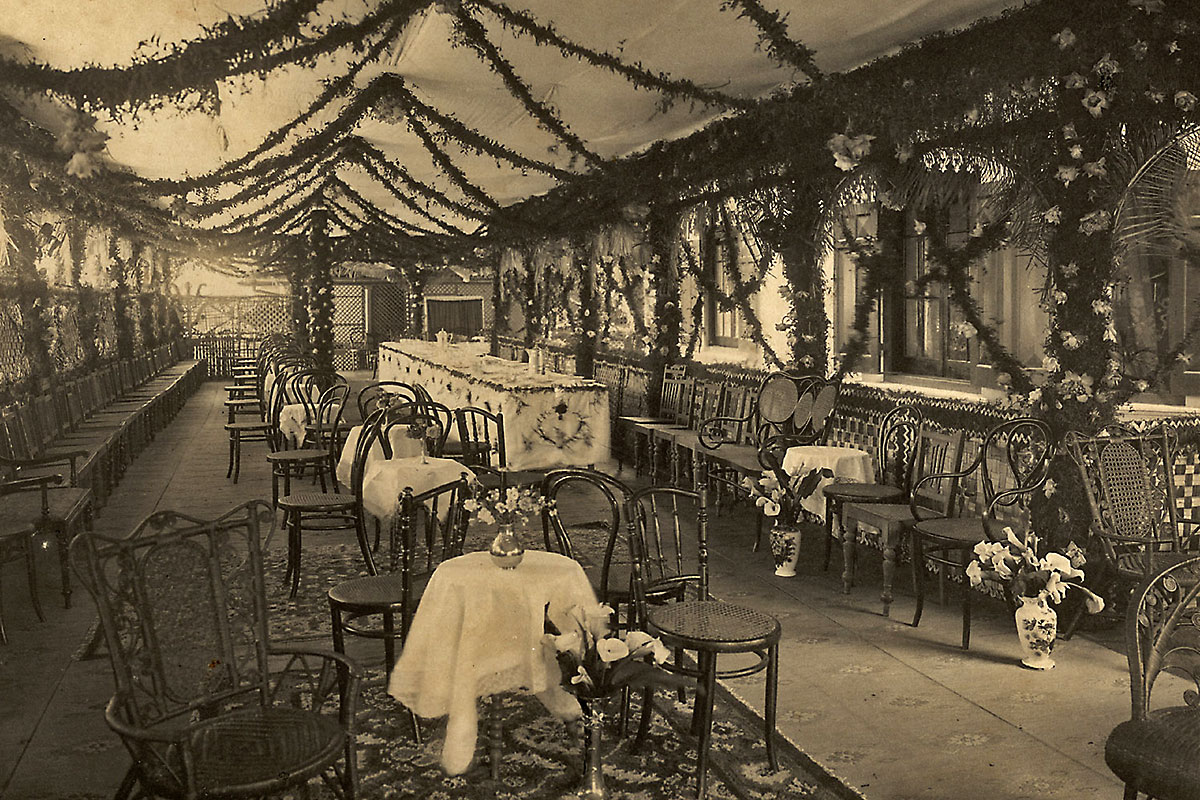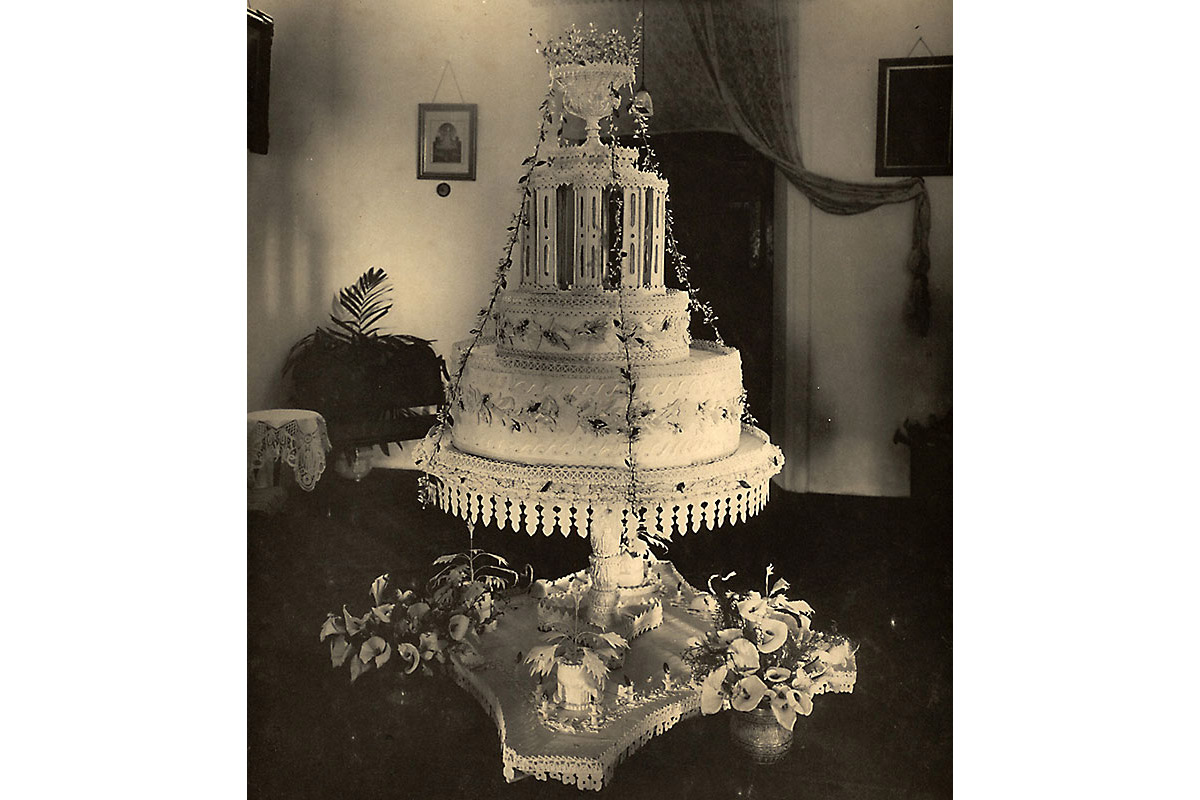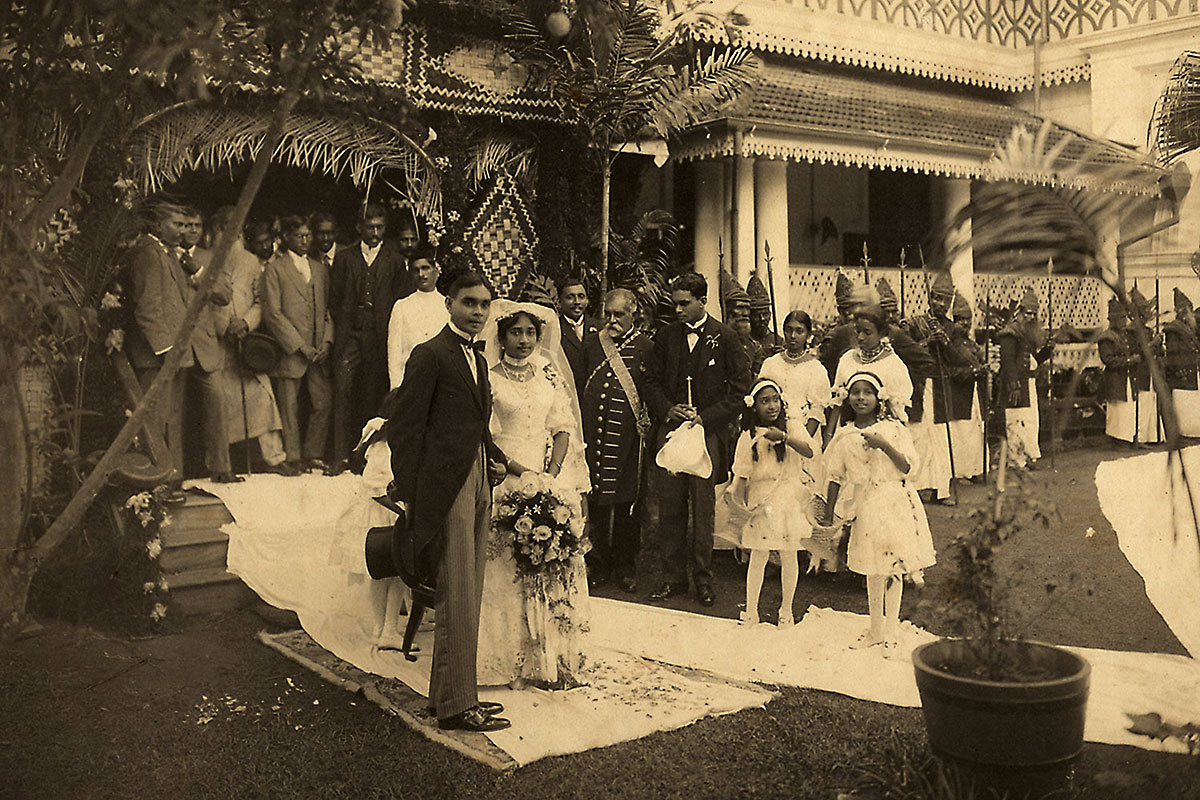 ---
The name in bold denotes the name generally used. A nickname if any, is given within brackets (in italics) . If a portion of a name is underlined, you can click on it, to go directly to that persons family/Personal page which will contain more details.