Kalutarawedage Salmon de Fonseka married Sampatawaduge Bastiana Fernando
(Source deed of gift dated 9th of July, 1863).
Franciscu de Fonseka.

Enid de Fonseka md Sanke de Silva.

Daisy de Fonseka md Aurthur Silva.

Joseph de Fonseka. (Lived at Borella, No Children)

Alfons Peter Johannes de Fonseka.

Marie de Fonseka md J. F. Lloyd Dalpadado (California, USA).

Lallith Dalpadado.

Shamalie Dalpadado.

Lalindra Dalpadado.

Wijendra Dalpadado.

Anthony de Fonseka md Stella Fernando.

Pamela de Fonseka md Aruna Alwis.

Nirmal de Fonseka                 md Lilanthi Sumedhani Welgampola.

Lahiru Nethupul de Fonseka.

Saneth Jayasanka de Fonseka.

Sanduni Jinabhisheka de Fonseka.

Chinta de Fonseka md Dr. Priyan Seneviratne.

Piyal de Fonseka md Thiyagi Mendis.

Carmel de Fonseka md Henricus Ferdinando.

Chryshantha Ferdinando.

Roshan Ferdinando.

Shiranthi Ferdinando.

Niromi Ferdinando.

Gerard de Fonseka.

Henry Alexander Johannes (H. A. J.) de Fonseka (Anthony) md Joslin Fernando.

K. Sarath C. de Fonseka md Pearl Wijesuriya.

K. Lal de Fonseka (Electrical Engineer) md Hema.

Thusitha de Fonseka.

Janaki de Fonseka.

K. Preethi de Fonseka md Amarasiri Fernando.

Chandana Fernando.

Ramani Fernando.

Gowri Fernando.

Padmi Fernando.

Peduru de Fonseka.

Manimel de Fonseka.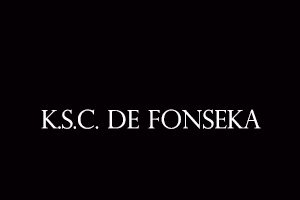 The 12th death anniversary of Kalutaravedage Sarath Chandra de Fonseka fell on November 25, 2008. He was the former Port Commissioner and with the formation of the Sri Lanka Ports Authority in 1979, he was appointed as its Managing Director. Born in Moratuwa to middle class parents, he received his primary education at St. Sebastian's
Read More »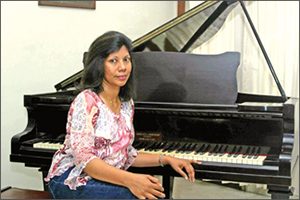 Menaka de Fonseka Sahabandu – Personality of the Week; by Ilika Karunaratne. From the Daily News of 15th March 2003 Our personality this week is one of Sri Lanka's nightingales. Her voice has a rich timbre and has been her path to fame. She was recently awarded the award for excellence in vocal western music
Read More »
Family Tree details provided by Anthony de Fonseka.