---

Introduction
Genealogy is the research and study of family lineage. But ask anyone who has delved deeply into it, and they will tell you it is much more than that simple definition! It's a journey in search of your roots, it is a journey to find your identity.
Family history is far more interesting than Genealogy. It is here that we place people in their "time period", find out the places they lived and how they lived, the events and social changes that impacted their life . This is what brings alive the data in the family trees, the family stories and the anecdotes, their achievements and their failures. History itself takes on a new meaning when you align your family with the events of that time. Today I am a keen cyclist and every time I cross the Kalutara bridge, I pause to think that the little island in the middle of the river was once owned by one of my ancestors (a Dutch land Grant). From my home in Battaramulla, I regularly go across Kotte, where among the ruins of the fortress lays the most probable place where my Portuguese sounding surname first originated  in the country.
Today there is a renewed interest in family history. Over the years, many people have reached out to me to ask "how do I do family research, like what you have done. Where do I start?". This is what prompted me to write this guide, to share the knowledge I gained from this project over years.
The Sri Lankan genealogist faces many a barrier, as lack of records of any sort, and easy access to whatever that exists, is a serious constraint in looking up one's family history. I was extremely lucky to have access to previous research, a starting point which charted the family from 1658 (in the year the Dutch arrived), up to around the turn of the 19th century. The research based on one unique court case in which the powerful 'Disava'  or the Dutch ruler of the province (who was also the chief land administrator), was challenged in a Dutch court of law, left a trail of records relating to the family. The Dutch records (still available in the National Archives) pertaining to the case was subsequently translated and published in English as the 'De Andrado Manuscripts' by Mr. J. H. O. Paulusz,, who was the Government Archivist, from 1940 to 1958. It was a stroke of luck for the family, and early researchers such as Mudliyar S R De Fonseka worked with scholars to translate the Dutch work and built up the history of the family. The authenticated research  was published by M D Raghavan in the book 'The Karava of Ceylon'. This laid the foundation for this website.
However all are not so lucky, but you need to start somewhere.
Suggested Ways to Start
Genealogy data is usually tracked back from the memory of living ancestors, archived records in national repositories, church and community archives, shipping registers, immigration records, newspaper articles, obituaries, deeds, wills and other legal documents, historical societies and the Internet. Most of the developed countries have now brought these records online into searchable databases giving people living in these countries the ability to search online for census data, electoral registers, shipping and immigration records. Lacking all this, the Sri Lankan Genealogist must try hard and look for unusual sources to track the data.
From my own experience, the following methods are suggested to get the aspiring Sri Lankan Genealogist / Family Historian started.
Start with your immediate family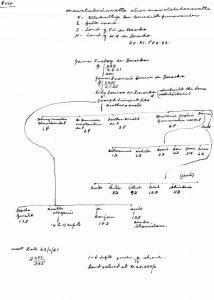 Compile as much information as possible about your family. Start with yourself, parents, and grandparents.
Ask your relatives about your family history, get in touch with your parents living cousins and relatives. Often, family members remember stories or information, or possess documents, that can help start you on your way.
Look in family records (letters, land transactions such as deeds, scrapbooks, diaries, photographs, baptisms, and scrap book news clippings, etc). This image is of notes made made by a family member on a land partition. 
Connect with your cousins, extended cousins and distant relatives. I've found old photos, interesting stories and missing pieces of the family tree, all in the hands of connected descendants I didn't previously know existed. Connected by friends who knew you are researching your family, they have put me in touch with old aunts who happened to be a 'De Fonseka' prior to marriage. 
Consult family elders
The family seniors are the best bet for information. They could be from your own family or related or connected families. They have a treasure trove of knowledge, which needs to be captured and documented before their own demise.
For me, some of the best leads for information, stories and documents came from them. The wealth of material they passed on to me was immense. Six of the people whom I have listed in the acknowledgements page is no longer living, and I am glad that I did reach out to them at a time when they were alive and of sound disposition. The information they gave me have been used to build and expand the family tree, make interconnections with other families, trace family properties and developed into stories with their anecdotal data.
Consult sources of records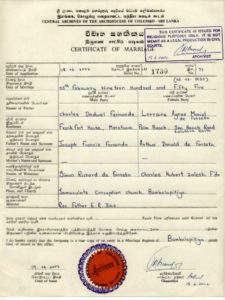 In Sri Lanka, record keeping has been very poor and it is not possible to sift thru manual government records to pick up family details. Church records are the best bet if you know the church where family members were baptized etc. I was blessed to have found a gentleman by the name of Andrew Bultgens, who scoured church records for me and collected a quite a collection of birth, and baptism certificates. These came from the central archives of the Archdiocese of Colombo. Sadly, the gentleman migrated and there are no professional genealogical researchers who can do the 'digging' for a fee. The same may be available with some of the larger temples where records are kept. It may be worth trying this option. Having not pursued that I am not qualified to comment.
The Department of National Archives, at Reid Avenue, Colombo 7 (adjoining Race Course) is another treasure trove. Material from a few remaining Portuguese Thombos, complete Dutch Records and British Archives are available, but will require a knowledgeable person to interpret. They will issue copies on request for a nominal fee. The Dutch Records reproduced in the site was provided by the department. Amongst other useful material are old newspapers, which contain a lot of family information.
The burgher community is the only one that kept accurate records and these are available at the Dutch Burgher Union and with the Victor Melder or Kyle Joustra Libraries in Australia. If you are Dutch Burgher you are sorted, look no more, the above gentlemen can and will sort you out.
Lookup books and articles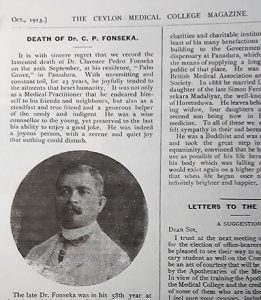 Books and articles about social studies contain details of families. Most of these books have been identified and included in the Reference page. These books contain references to certain families and is one of the best places to start.
Fergusons directory, is another who's who of the country, especially in the mercantile sector. Copies of this will be available for reference in many libraries.
Caste Studies, and the caste supremacy debate of yesteryear, also left a trail of details on the families. The documents reproduced in the Karava page acknowledges some of the key papers, and the reader is encouraged to pursue the books necessary to understand the caste history, the family belongs to.
Search Online
The most obvious and best option in today's context, however the data on Sri Lankan families is limited. This will however yield surprises as the data available online keeps on improving. At the time, I started my research, the amount of Sri Lankan genealogy data available online was poor. However, this has improved now, with many family details are now online in several sites. This will include articles on family members. With so much data coming online, it is important to keep scanning for information regularly.
For the budding genealogist, there are many options to start. Best is to search for and study the various websites available for research. The scope is vast and it is not possible to cover it in this article. There are many types of sites which will be of help.
Genealogy research sites such as Ancestry.com which helps you to build your knowledge on genealogy. 

Family tree search sites such as Familysearch.com and Findmypast.com which will help you to find online family trees.

Family tree resources and indexes such as Cindis List (www.cindislist.com).

Sites which provide special software and file formats such as familytree maker and Gedcom files, and associated software.

Sites which give access to immigration records, shipping registers and others. (Using these sites, I did find the name of the ship and the exact date my parents travelled to the UK in the 1940s.)

Some Sri Lankan specific sites such as:

Family Tree data of Sri Lankan communities- https://sites.rootsweb.com/~lkawgw/index2.html
Lanka Library – http://www.lankalibrary.com/cul.html

Tracking Down Previous Research
Check with your relatives you talk with or write to if anyone in the family has already done some work on the family history. If so, contact this person and collaborate, or locate a copy of his or her material. This is what initially pointed me to the work available in the book 'The Karava of Sri Lanka'.
Perhaps your ancestor was interested in compiling a family history and kept records fifty years ago. Someone in the family may have saved his notes or the letters he received from other relatives. These will be extremely helpful in your research.
If you do connect with previous research, always acknowledge the original source (the person who did the research) and cite the sources you received the material from (the current owner of that material).
Visit Cemeteries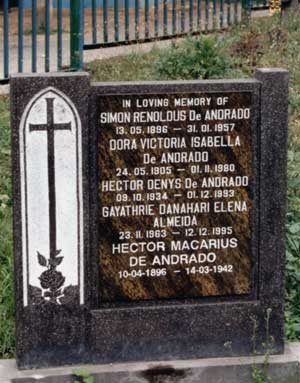 Visits to family cemeteries will give you a great deal of information. Ask in your interviews and letters where various family members are buried. As you visit each cemetery, examine each tombstone carefully and photograph the graves which contain the family names and probable family graves. Tombstones will reveal date of birth and death, but will rarely indicate any connections between the people. Copy information from each stone and look for other family members or associated families buried nearby. You will need to speak to relatives to make the connections between the names.

Document your sources: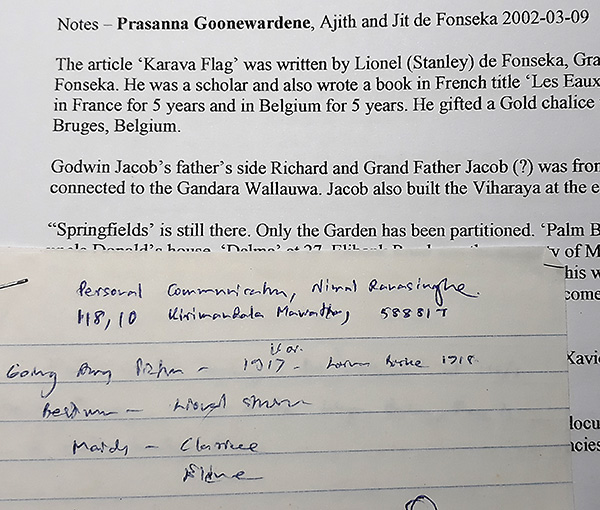 It is important from the very beginning of your research to know who told you what, when they told you, and where each piece of information came from. Believe me, years later you will not remember anything. As part of your interview, remember to ask about documents, pictures, or old papers relating to your family. If you have any of these items yourself, bring them along to share with the people you're interviewing. It may help to build their confidence in you and jog their memories. I have documented key interviews with the heading 'Personal communications' and with the names and relationships of the participants.
Most of the time the people are reluctant to let go of these family documents. So, ask permission and take a photograph, photocopy or better still, scan the original and return it back immediately. Immediately after the interview, transcribe your notes while everything is fresh in your mind. This is also a good time to note things you didn't have time or forgot to ask, so you'll be prepared for a follow-up interview. Going through the acknowledgements page of key contributors, you will notice how many of them are now dead and gone. Luckily their contributions lay documented and shared.
Bring it Online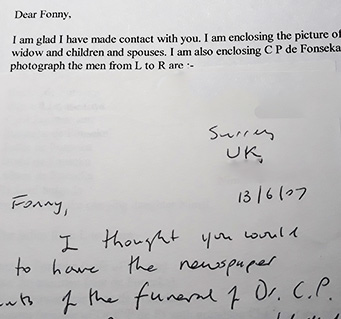 Bringing the research online was one of the best decisions I made. While I attempted this in 2001 to learn web development, the immense response I got from family members encouraged me to enhance and pursue this further. News soon spread around the world, and many people contacted me and helped me to add a huge amount of material and connections to the database. Thus bringing your research online allows a wider audience to collaborate and help you out. Contributions received helped me to develop this to be the most researched site in Sri Lanka for a family name. As the author and webmaster, I am ever grateful to the contributors, and all such contributors have been acknowledged in a special page.
Today it is not difficult to develop a website. Many online resources such as blogsites and web tools such as WordPress (on which this site is built), is available to the genealogist. Small web-developer outfits can also do this for you for a nominal fee. There are also special Family Tree software, which help you to document and connect the family trees, share it with others, as well as upload to worldwide genealogy websites. 
These are the main points I can share with anyone hoping to start their own research.
Wish you best of luck.